This Mother And Fitness Model Wants Women To Focus On Their Bodies Instead Of Their Scales
Diet shakes, fat burners, green tea extract, body wraps, crash diets, liposuction, and gastric bypass.  If you've ever contemplated dropping a few (or more) pounds, you'll have come across a number of those options, either by reading articles on how to 'tone up' or through ads that would start pelting them your way after you've searched google twice for a diet plan.
For as long as I can remember, women around me, regardless of age, ethnicity, or cultural background, were obsessed with losing enough weight to hit a specific number.
I recall my mother and her friends exchanging tapes with one another, have seen people go to homeopathic doctors and come back with overpriced generic supplements, and have read article after article of people opting to go on extreme crash diets for month to reach that oh so very special number, be it the incredibly flawed BMI scale that's seen posted on the walls of every school gym or in pursuit of a dress size that's also regularly a hot button issue in society today.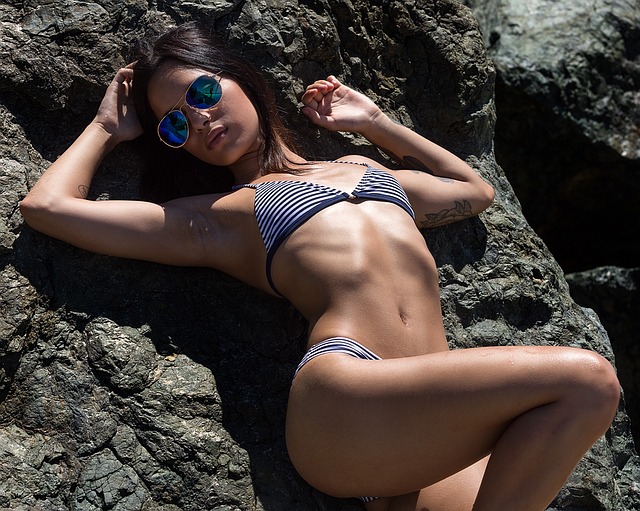 I didn't learn about body composition until I started participating in competitive strength sports in my late 20s, which was also (coincidentally) the same time I actually started getting healthy.  I can write a separate article on men if there's demand for it, but the social pressures nowadays really don't target us.  No, those crosshairs are always their way, it's people like Kelsey Wells that are going to help change that.
Wells came out of her pregnancy 25 pounds heavier than she did when going in. She decided to get back in shape 8 weeks post partum, picking a training program that appealed to her and went to work.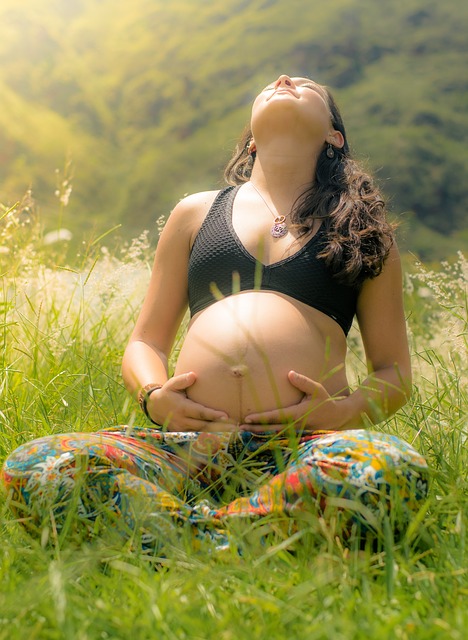 Public Domain from pixabay
The photos show her at her starting weight, 8 weeks post-partum, the lowest weight she reached after 8 weeks on the program, and the last one has her looking much healthier months later and near her initial starting weight.
The Bikini Body Guide (BBG) program she was following recommended that people using it take full body photos along the way and not just base progress on the readout from their scale.
I weighed 130 before getting pregnant, so based on nothing besides my own warped perception, I decided my 'goal weight' should be 122 and to fit into my skinniest jeans. Well after a few months of BBG and breastfeeding, I HIT IT and I fit into those size 0 jeans. Well guess what? I HAVE GAINED 18 POUNDS SINCE THEN. EIGHT FREAKING TEEN…

I have never had more muscle and less body fat than I do now. I have never been healthier than I am now. I have never been more comfortable in my own skin than I am now.
Wells went into detail in her post, saying that had she kept to tracking progress through the scale only, she would've given up, decorating the caption with a catchy #screwthescale hashtag that caught on rather quickly.
Yesterday she appeared as a fitness model on Cosmo, a move which may have prompted her to show the behind the scenes work that went into securing that photoshoot.
The big takeaway that Wells was pushing for was for people to not attach their self-worth and progress to a number on a scale.
The fixation has led to a $62 Billion supplement industry and $58 Billion (2014 figures) weight loss industry, which includes the assorted diet drinks you see decorating the shelves in your local Walmart.
Have an opinion on the topic, or would you like to see something else written about it?  Leave a comment under the article and I'll drop by.
Original Article Source: This Mother And Fitness Model Wants Women To Focus On Their Bodies Instead Of Their Scales